Tailored Training Solutions
We offer complementary training for all aspects of your business with specific courses for your engineers/fitters, surveyors, estimators, and sales teams. This is held at our state-of-the art training centre based at our UK headquarters in Warwick, however, if you are unable to travel to Warwick and have a suitable facility at your own premises, please get in touch to discuss options. We also offer bespoke training courses to meet your specific requirements via prior agreement.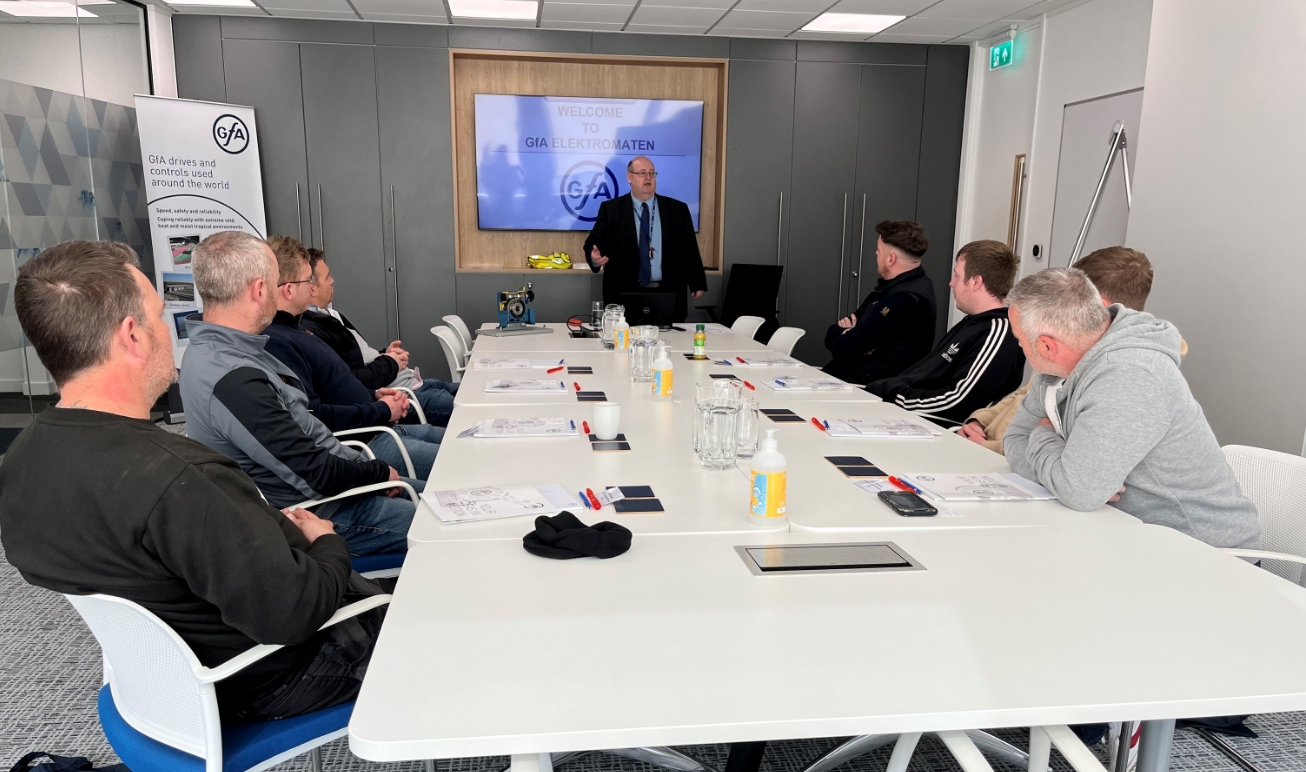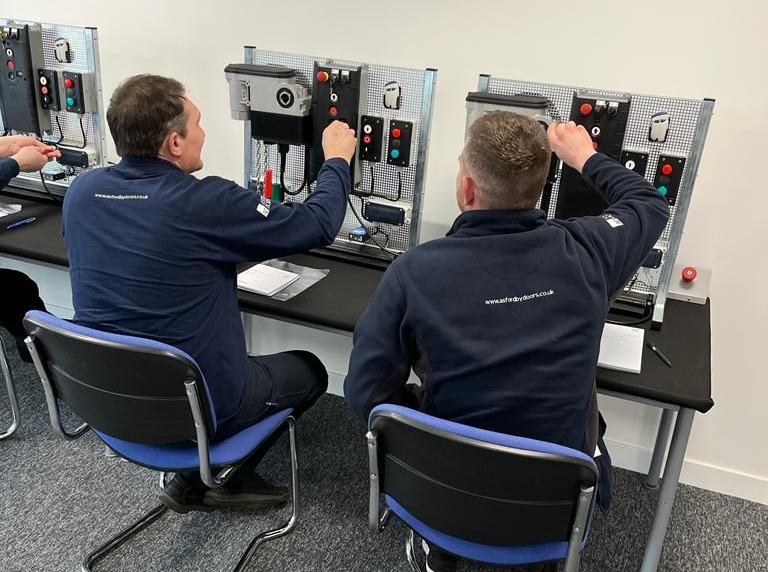 Our monthly scheduled course, for engineers/fitters, can be booked using the form at the bottom of this page
Please select your preferred dates and number of spaces required.
Alternatively, please contact Lisa Elbourn lisa.elbourn@gfa-elektromaten.co.uk to discuss a booking or your requirements for a bespoke session.
Training is in high demand and while we are glad to receive many requests, please note that no bookings are confirmed unless you receive an email confirmation from an authorised member of the GfA team.
Scheduled (monthly)
Our one-day scheduled course aimed at engineers/fitters is designed to familiarise you with our latest products and possible applications.
You will be given an insight into our core range of drives, control panels and accessories, along with a hands-on practical session on setting up a TS Control Panel, GfA+ App and Bluetooth Stick.
This course is held each month at our UK headquarters in Warwick.
Once you have completed the training, a certificate of attendance will be provided along with links to useful and relevant documents.


Location: GfA UK Limited, Tournament Fields Business Park, Agincourt Road, Warwick, CV34 6XZ
Start time: Arrive from 9.30am onwards for a prompt 10.00am start
Finish time: Around 3.30pm
Lunch: A sandwich buffet is provided, and refreshments are available on arrival and throughout the day
PPE: Hi Vis vests will be provided – no other equipment is required
Parking: We have plenty of on-site parking available - visitor parking is on the left-hand side as you drive into the car park at the front of the building
Upcoming Training Dates & Availability
Wednesday 15th November 2023 - Fully Booked
Wednesday 6th December 2023 - Fully Booked
Wednesday 17th January 2024 – Fully Booked
Wednesday 7th February 2024 - Fully Booked
Wednesday 13th March 2024 – Fully Booked
Wednesday 17th April 2024 – Fully Booked
Wednesday 22nd May 2024 – Fully Booked

Key Outcomes
Understanding of our products; key features, how they work and the benefits they offer


Ability to set up operational functionality of our TS Control Panels; setting and adjusting limits, timed return, radio controls, relays to perform different functionalities (such as traffic lights), programming a wireless safety edge


Understanding the information our TS Control Panels provide as standard, and how to best to use this


Understanding fault codes displayed and how to remedy issues


Ability to set up our Bluetooth Diagnostic Tool in conjunction with the GfA+ App, along with understanding its benefits and how to interpret fault codes


Know who to contact for technical support and the key information to provide for the quickest possible solution



Understanding what to consider before you specify a system for a job – why this is important and what impacts product selection
Bespoke
If our standard Scheduled training course doesn't quite meet your needs or the experience of your team, we can provide a tailored session for your engineers/fitters to cover the specific areas/topics you require.
In addition, we offer a tailored programme for your sales teams, estimators, and surveyors to cover areas such as product, what to consider before specifying, selling product benefits and application specific selling.
We can also come to your premises to carry out training (depending on facilities, location and number of attendees) as well as attend or host collaborative sessions.
Please contact Lisa Elbourn lisa.elbourn@gfa-elektromaten.co.uk to discuss your requirements.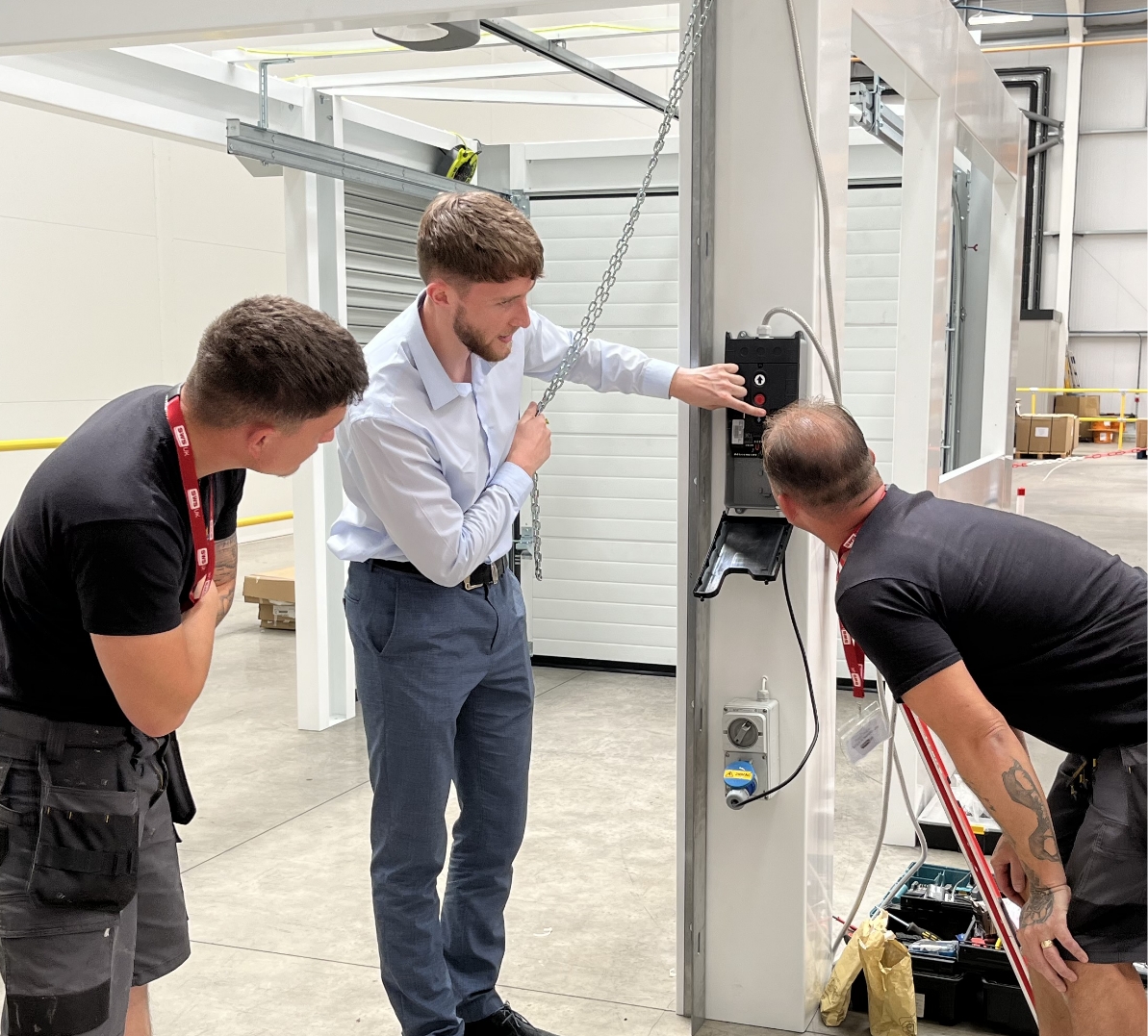 Partner
GfA is the official UK training partner of BEA. Based in Belgium, BEA are a leading manufacturer of sensing solutions for automatic door systems. GfA UK supply products such as the Falcon, Condor and LZR Widescan to name but a few.
To find out more about the training we offer here at Warwick, please contact Lisa Elbourn lisa.elbourn@gfa-elektromaten.co.uk



GET IN TOUCH
Ready to Request More Details or Enquire?
Send us a message by completing the form below. We will aim to get back to you within 1 business day.
We look forward to hearing from you!